Billy Dean & Friends Benefit Concert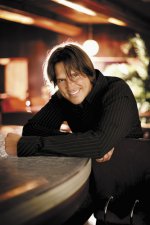 Friday, June 27, 2008, 7:00 pm - Billy Dean & Friends Benefit Concert at the Von Braun Center, Huntsville, Alabama
Enjoy a live performance with popular recording artist Billy Dean and some of his talented singer/songwriter friends and support API.
API is happy to present the very talented Grammy Award winning Recording Artist and Songwriter Billy Dean (Somewhere in My Broken Heart, Let them Be Little)!
Billy will be performing along with one of our favorite Grammy Award winning singer/songwriter & producers Gary Nicholson (One More Last Chance by Vince Gill and producer of Delbert McClinton).
The talent doesn't end there.... Grammy Award Winning Songwriter Richard Leigh (Don't it Make Your Brown Eyes Blue by Crystal Gayle) and performers Karen Staley, John Russell, and Jim Parker will be kicking off the show!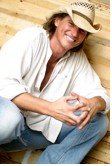 API's "Billy Dean & Friends Benefit Concert" will be held at the Von Braun Center located at 700 Monroe St. SW Huntsville, Alabama 35801. Click here for directions.