| | |
| --- | --- |
| API Welcomes Board President, Janet Jendron! | March 2009 |
Greetings!
The decision to have children is to make an investment of love. As parents, we need to surround ourselves with environments and people who encourage us without judgment. As an organization, Attachment Parenting International (API) embodies this attitude of acceptance and love. I deeply appreciate the inclusive approach that API brings to the world of parents, as well as the common-sense approach to our everyday lives. I love the way that API combines clinical research to anchor the heart decisions we make every single day, regardless of our children's ages or stages.

With this passion for API, I am absolutely thrilled to accept the position of Chair of the Board of Directors of API. Very recently, my mother and my mother in law both passed away unexpectedly. They were both bottle-feeding mothers, and watched my early decision to breastfeed, let the babies into our bed, and so forth. They embraced our choice of attachment parenting with practical, emotional and spiritual passion. They were my mothering soul mates. They profoundly influenced my desire to embrace all the parents I've encountered through the years, with a premise that we all want the best for our children.

Fifteen years ago I was on the La Leche League International Board of Directors, speaking at a LLLI Conference in Atlanta, GA. Lysa Parker and Barbara Nicholson approached me about founding a new organization that would take the concepts of LLL to a broader audience. At the time, I gave them the support I could, but I was immersed in LLLI work, and couldn't give the time my heart was tugging at me to provide. I feel that time has now come. I'm excited about re-focusing my efforts to support parents worldwide, and about the work we have ahead of us. I'm grateful for the many years of experience I've been given in the non-profit arena, with the hope and prayer that I can use that experience to help API grow in exciting new directions.

Parent-to-parent support is critical to changing our world. As my four children and four-year-old granddaughter have grown, I've loved supporting other parents in similar situations, whether it was at church, at work, in the neighborhood, on the soccer field or at the dance studio. I've learned the importance of giving grace to each other, while still focusing on our common goals, and always being open to learning from each other.

One of the LLL Founders said "We need to focus on helping the mother breastfeed, and then let the baby teach the mother." My children have certainly taught me my critical lessons in life, especially about the importance of humility! As an organization, API is full of men and women with incredible talent, expertise, humility, balance and passion. I'm excited to move forward with all of you.

-- Janet Jendron
Taking the Lead on Safe Infant Sleep



Attachment Parenting International has been an advocate of creating safe sleep environments--both

physically

and

emotionally

--for infants for many years. Just as families and communities are troubled by alarming reports about infant sleep tragedies, the Attachment Parenting International Research Group (APIRG) has released their February 2009 position paper on Infant Sleep Safety - What the Research Tells Us. This position paper summarizes information about infant sleep safety guidelines and appropriate, healthy and normal bed sharing practices and furthers API's Safe Infant Sleep program, launched in November 2008.

The APIRG Position on Infant Sleep: Research supports the importance of secure, early parent-infant attachments for children's later positive development. Specifically, research has shown a relation between early attachment and children future positive social interactions and abilities, as well as their academic success. The APIRG, a group of researchers working in the area of child development and parenting, supports sleeping arrangements that encourage positive relations between parents and children, and provides both emotional support and physical safety for the sleeping infant.

For the full position paper, with references, as well as the API Infant Sleep Safety Guidelines brochure, freely available for download, visit AttachmentParenting.org/safeinfantsleep.

In supporting positive infant sleep arrangements, the APIRG cites that:


Shared sleep arrangements are the most common worldwide, the position paper providing additional information about the parents' need to respond to the waking of a newborn.
That waking is normative for infants irrespective of sleeping arrangements and there is the matter of attending to these infants in a safe and healthy manner.
There are developmental benefits of attending to infants during sleep, including the synchronous roles of the infant and parent, as well as positive social and emotional outcomes.
Shared sleep plays in forming a basis for secure attachment between the parent and infant.
Shared sleep aids infants in learning to regulate emotional responses.
The benefits to the parent include reducing parental fatigue and creating a safer care arrangement at night for the infant; supporting breastfeeding success; and daytime parenting benefitting from a better quality of sleep.
The benefits to the infant include continuous adult monitoring, lighter and safer sleep which is protective against SIDS, and readily met needs for feeding and comfort, and more content infants in the daytime, active hours.
It is vital that all parents create a safe sleep environment for infant bedtime and naptime and follow the API Infant Sleep Safety Guidelines for co-sleeping, whether practicing bed sharing or using a crib or co-sleeper in close proximity to your infant.·

Read more about API's Principle: Ensure safe sleep, physically and emotionally.



APIRG Members

: Wendy Middlemiss, Ph.D., University of North Texas; Katherine Green, Ph.D., Capella University; Mary-Elizabeth Curtner-Smith, Ph.D., University of Alabama; Ann Murray, Kansas State University; Lauren Porter, M.S., Centre for Attachment, New Zealand
How you can support Infant Sleep Safety



Help API disseminate Infant Sleep Safety information to parents: AttachmentParenting.org/safeinfantsleep.

Make a donation to support Infant Sleep Safety today.

(Consent to grant API use of photos is implicit in submission. API will post photos that meet guidelines on its website and other publications. Thank you for sharing and showing families how.)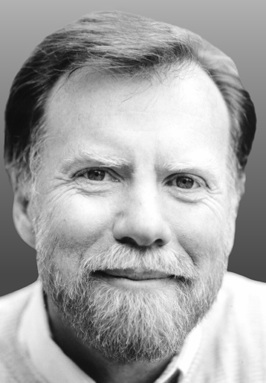 How Do We Hold On and Let Go At the Same Time?

Don't miss API LIVE! March 30th when Dr. Gordon Neufeld (Hold Onto Your Kids) returns for another illuminating, powerful, and hope-filled discussion on how to connect with our growing children and teens while we honor their burgeoning independence.

With interviewer, former NBC anchor and author, Lu Hanessian (Let the Baby Drive) and API Co-founder and co-author Lysa Parker (Attached at the Heart).

API LIVE! MARCH 30th, 9 pm Eastern/6 pm Pacific

Listen by telephone in comfort. You will also receive an mp3 of the teleseminar to enjoy at your convenience.

Register now

for this Attachment Parenting International teleseminar event!
API Supports Spankout Day, April 30th
A DAY OF NON-VIOLENCE AGAINST CHILDREN by EPOCH-USA and the Center for Effective Discipline

We support SpankOut Day April 30th, a no-hitting, no-smacking, no spanking day for children, because it provides an opportunity for concerned organizations and individuals in all countries to speak out against physical punishment of children and to promote non-violent effective discipline.
"We need to support SpankOut Day USA because non-violent discipline is the only way to model the kind of behavior we want our children to emulate, thus significantly reducing violence in our society."
Barbara Nicholson
Co-founder, Attachment Parenting International
Physical punishment puts children at risk for physical and psychological harm, tolerance of violence, anti-social behavior, and poorer adjustment in adulthood. Non-violent discipline helps children become caring, responsible, and self-disciplined adults. You are encouraged to create educational events and campaigns, newsletters, and discussions on April 30th of each year, so parents and caregivers will learn about the effects of corporal punishment and non-violent alternatives and see that children can be raised successfully without physical punishment.
SpankOut Day Resources
are available to help you plan an event in your community.
API Reads - the AP Book Club

Now featuring
Let the Baby Drive by Lu Hanessian
Have you joined us in this discussion that brings you down memory lane with your first child? If not, please come join us in the forum to be a part of the
Let the Baby Drive
discussion. And remember, as an added bonus, you'll have the opportunity to converse with Lu in the API Reads Author Chat at the end of this month; this benefit is free to ALL members. Just
send us your name and forum ID
. Not a member? Join today!
"From infancy, we are taught to make wishes. Birthday candles, chicken wishbones, shooting stars, pennies in fountains, blow-away dandelions. Maybe we get used to thinking of that distant thing. Wishing feeds yearning, and before we know it, we don't recall where we are and how we got here, only that we want to be somewhere else. It's hard to feel grateful for a hole in our heart and a restlessness that spreads throughout our lives like an oil spill.
Once in awhile, I forget to be happy. I forget the healing properties of gratitude, the power of suggestion, and the laws of physics... Every action has an equal and opposite reaction" (page 133).
Next month we'll be reading our co-founders book
Attached at the Heart
; pre-order your copy today!
API to publish bonus editions of its new
The Attached Family Magazine
The Attached Family Magazine (API's new "Journal") is publishing two bonus editions in celebration of API's 15th anniversary. These editions will be in addition to the regular issues of this quarterly magazine. A special email version of the publication featuring a review of Barbara Nicholson and Lysa Parker's book,
Attached at the Heart,
with 15th anniversary tributes, will mark the June anniversary. The December print version will feature a full look back over API's 15 years, as well as a look ahead. These special editions will be available to members only. Join API in time to join in on all of this year's special anniversary activities. Members start at only $35 and include a long list of benefits. Click
here
to learn more.
Celebrate Birth with API this Spring!
API's new The Attached Family Magazine is featuring birth stories for the annual New Baby issue this spring. API members will read about how to break down barriers between women of medicated and unmedicated births, uncomplicated births and those requiring interventions such as Cesareans. This edition also marks the first issue of API's new "Journal" turned magazine, complete with the full-page cover photo from the 2008 AP Month Photo Contest.
What, you're not a member yet?
Sign up today
to take advantage of all that API membership has to offer.
Getting this twice?
We don't want you to miss an issue of all the current events at API while we're undergoing some technical changes. If you have received this in duplicate, you can know it's a temporary occurrence. We are grateful for your patience with us while we transition our
enewsletter distribution to our new system.
Attachment-compatible couples therapy and workshops based on the best-selling book
Getting the Love You Want
by Harville Hendrix. See our ad in the upcoming API Journal for a special offer.
is to educate and support all parents in raising secure, joyful, and empathic children in order to strengthen families and create a more compassionate world.
Read API's
Eight Principles of Parenting
.
New API Leaders
API welcomes these new API Leaders:
Laura Chisholm Amber Reinecke Wadley
Amy Gabriel
Danny Tissembaum

...and this new API Support Group:
API of Lincoln, Nebraska
Volunteer with API
Looking for a way to give back that is convenient for you? Maybe 1, 2 or 5 hours a week? Consider taking on one of API's many volunteer opportunities. Check the API website for opportunities or contact our
volunteer liaison
. We will match your skills and interests and help you give back or gain the opportunity you seek. We are particularly looking for volunteers with communications, marketing, retail sales, forum moderating, and development experience.
Attached at the Heart
Check out all the praise for Attached at the Heart; read an excerpt of the book; follow Lysa Parker and Barbara Nicholson's book event schedule; go here to purchase a book; and more.