API Links you to...

News on the heart of API--its Support Group Leaders--in our letter to you, why API needs your financial support today, considerations on balancing your balance, more research on our mind-body connections, preparing for pregnancy, world breastfeeding month, and much more.

Baby Step on Sleep: NIH Findings Neutral on Toddler Bedsharing
It's a baby step of progress in the realm of general opinion as the National Institutes of Health finds no signs of development problems in children age 5 who as toddlers bedshare with their parents. This study offers a wedge in the widespread efforts against bedsharing and in support of sleep training.

API Weeks on Progressive Parenting Radio Show
Tonight discussing Ensuring Safe Sleep with Dr. William and Martha Sears
New Issue of The Attached Family Magazine Hitting Mailboxes Now
Feature articles include "Encouraging 'New-Sibling' Transitions," "A Look at 'Breastmilk Jaundice,'"Infant Massage Made Easy," "Creative Solutions for a Crowded Family Bed," and an interview with Infant-Parent Institute founder Michael Trout on leading research on attachment. It's a fabulous issue! Join API today!

PBS' This Emotional Life Features API Cofounders Lysa Parker and Barbara Nicholson Post "Be the Change: Nurturing the Capacity for Compassion"
"What we have learned we can sum up very simply: attachment is everything. The attachment relationship (or lack of) is the pivotal relationship that can determine who we become as adults, how we interact with our fellow human beings and other living things. Whether we feel love, trust, affection, empathy or compassion for others is determined by our early childhood experiences and how those repeated experiences wired our brains..."
Prepare for Pregnancy, Birth, and Parenting
Mobile Midwives
Mobile Midwife is a service that enables pregnant women in Ghana and their families to receive SMS or voice messages that provide time-specific information about their pregnancy each week in their own language. As one woman said, "I used to be scared about pregnancy but now with the messages I am no longer scared and it has taken away my worries and that we feel ok and then the pregnancy is ok."

Prepare to Relax
"Instead of contractions, they're called surges. And don't call it labor, it's birthing. When the discomfort of childbirth kicks in, it's pressure -- not pain."
FDA Drug Safety Communication: Use of Long-Term, High-Dose Diflucan during Pregnancy May be Associated with birth defects
The U.S. Food and Drug Administration is informing the public that chronic, high doses (400-800 mg/day) of the antifungal drug Diflucan (fluconazole) may be associated with a rare and distinct set of birth defects in infants whose mothers were treated with the drug during the first trimester of pregnancy. This risk does not appear to be associated with a single, low dose of fluconazole 150 mg to treat vaginal yeast infection (candidiasis).

Omega 3 Fatty Acids Have Protective Benefits When Taken during Pregnancy
Consuming Omega 3 fatty acids during pregnancy helps protects babies against illness during early infancy.
Feeding with Love and Respect
Mothers with Breastfeeding Difficulties More Likely to Suffer Postpartum Depression
Women who have breastfeeding difficulties in the first two weeks after giving birth are more likely to suffer postpartum depression two months later compared to women without such difficulties. "If they're struggling with breastfeeding, they should seek help and tell their provider. If they don't have joy in their life, if they wake up in the morning and think, 'I just can't do this another day' - that's a medical emergency. They shouldn't just say, 'I'm going to power through this and snap out of it.'"
World Breastfeeding Week 2011: Talk to Me!
The United States Breastfeeding Committee is proud to join its member organizations in celebration of World Breastfeeding Week, organized each August by the World Alliance for Breastfeeding Action.

Yes, Celebrating World Breastfeeding
Ruth Kamnitzer shares her experiences breastfeeding in Mongolia at InCultureParent.
Breastfeeding Welcome Here, Businesses Tell Moms
Tara Shields has never felt uncomfortable about breastfeeding her son Sawyer in public places. For her, it was not so much a matter of modesty, but a necessity. But recently Shields, who is owner of East Nashville's Green Wagon, learned some moms often feel embarrassed about nursing in public.
---
---
API Reads!
Join us as we read The No-Cry Separation Anxiety Solution: Gentle Ways to Make Good-bye Easy from Six Months to Six Years for the months of August, September, and October.
Elizabeth Pantley's book has received a 5 star rating on Amazon.com. It is a book for every parent who has a child who is 6 months to 6 years old who deals with separation anxiety.
"Almost every child suffers some sort of anxiety during their first six years of life. Babies cry when grandparents hold them, toddlers cling to mommy's leg, children weep when their parent leaves them at daycare, at school, or to go to work. This can cause frustration and stress in an already too-busy day and can break a parent's heart. Trusted parenting author Elizabeth Pantley brings you another winning no-cry formula that helps you solve these common separation issues. Pantley helps you identify the source of anxiety and offers simple but proven solutions. In this exciting addition to the series, she ingeniously includes a free 'magic' bracelet inside the book as a special tool for children to feel close to their parents-even when they're not together. This successful method gives anxious children something to remind them their parents aren't too far away-instantly providing them with the comfort and reassurance they need."

---
---
Responding with Sensitivity

Early Pyschosocial Environments of Children, Later Physical Health
New research suggests that children who are abused or suffer other adversities are at increased risk of developing a whole host of chronic physical conditions later in life, including osteoarthritis, back or neck pain, headaches, heart disease, and asthma.

---
---
What Can You Get for Less Than One Family Night at the Movie Theater?
Have you been looking for something meaningful? What about an Attachment Parenting resource that's filled with resonating articles and new information that's related to the API Principles of Parenting?
How about a magazine that contains photos and articles featuring supporters such as yourself as well as writers and many experts?
With The Attached Family magazine you can obtain all of this and more. Our membership program includes this quarterly magazine as well as other features for the mere amount of $35 a year - less than one family night at the movie theater - (and a portion is tax deductible!).
Here a few more benefits that will be at your fingertips:
• Timely interviews of authors and others who are making a difference in the AP community,
• Knowledge you can trust - every issue is reviewed by API's Editorial Review Board,
• Eco-friendly production - the magazine uses recycled paper for printing,
• Electronic access - the magazine is available in electronic format for those who desire it, making it keyword searchable.

Those are just a few of the benefits! Become a member today to have The Attached Family in your hands. All of this for only $35 a year for U.S. residents. International pricing is available at the link for our global family.

---
---
Ensure Safe Sleep, Emotionally and Physically

Sleeping with Baby

Baby sleep expert Dr. James McKenna says that the practice of mothers and infants sleeping apart is a ''mismatch'' of cultural norms and infant biology. Maryanne Demasi explores current attitudes to sleeping with baby and the uncomfortable subject of "controlled crying."

---
---
It's "API Weeks" on Progressive Parenting Radio!

Tonight - API Weeks Principle 5 Ensure Safe Sleep
Join Gena Kirby on Progressive Parenting Radio as she discusses the topics of co sleeping, bed-sharing and the myth of sleep training. Later in the show she will be joined by Dr. William and Martha Sears.
After raising eight children and practicing pediatric medicine for more than 30 years, they have answered questions from thousands of parents. Millions more have sought their advice through their 40+ pediatric books, articles in parenting magazines, and our appearances on more than 100 television programs such as 20/20, Donahue, Good Morning America, Oprah, CBS This Morning, CNN, NBC's Today Show and Dateline.

Catch API Weeks Principles 6, 7, and 8 Live, and Previous Weeks Recordings
Be sure to join Progressive Parenting for Principles 6, 7, and 8, as well as find recordings to previous shows with Lysa Parker and Barbara Nicholson, Lu Hanessian, Janet Jendron, Ann Sinnott, and Martha Sears.

If you want to listen in to a live program, chat along with it, or ask questions, click this link when the show is ready to start.

Under the title at that link, you can select "add reminder" to receive a reminder to listen live.

To participate in the chat, you may have to scroll down the page a bit to see the conversation.

After the program airs, it is available, along with all the programs (be sure to scroll down the page)

The show time displays in your local time. For eastern time, it will begin at 11:00 pm, and pacific 8:00 pm.

The programs are free of charge. Donations are invited and used to continue API's work, so thanks for any support you are able to provide.
---
---
Consistent and Loving Care

July 2011 Family Court Review on Attachment and Custody
The Family Court Review features a Special Issue on Attachment by Jenn McIntosh, with interviews with leading experts on attachment theory. "A mounting body of research from developmental psychology and neuroscience confirms attachment relationships to be a central axis of the child's developmental pathway, in every family, in every culture throughout the world. The health of a child's attachments can influence multiple and far-reaching outcomes. As such, attachment theory and knowledge deserve a place in the family court's deliberations and planning for children, but to date, that place remains ill defined. Inconsistencies and misunderstandings, conundrums and complexities of applying attachment knowledge to divorce and separation matters are evident throughout the field."

Practice Positive Discipline

Smacking Children Reduces Emotional Intelligence and Worsens Behavior
Smacking kids, instead of using non-physical punishments such as time-outs, reduces their emotional intelligence and "executive functioning ability," which is what allows us to think on the spot and modify our behavior when necessary.
Banning Corporal Punishment in the Philippines in Favor of Positive Discipline
"What the bill does is to encourage and support parents in effectively disciplining their children by teaching or training them to use positive and nonviolent forms of discipline," said Stephen Ashby, country director of Save the Children.

Strive for Balance in Personal and Family Life

More Balance to Your Balance
Work-life balance, says Nigel Marsh, is too important to be left in the hands of your employer. At TEDxSydney, Marsh lays out an ideal day balanced between family time, personal time and productivity -- and offers some stirring encouragement to make it happen.
Family Meals Remain Important through Teen Years
As children become teenagers, it may be more challenging to regularly include them in family meals, but doing so is key to heading off such problems as eating disorders, obesity, and inadequate nutrition in adolescence.
Social Networking's Good and Bad Impacts on Kids
Social media present risks and benefits to children but parents who try to secretly monitor their kids' activities online are wasting their time.
Babywearing Flashmob
Featured on the Stir, group celebrates World Breastfeeding Week at the Salt Lake City Main Library.

---
Dear Supporter,

Samantha here, standing in for Camille this month, with a message to share.
I led a meeting yesterday.
A phrase similar to this is common for API Leaders around the world, as I led our monthly API meeting in Johnson City, TN, for a room full of parents, parents to be, a grandmother, and children.
If you are not familiar, API Leaders led or will be leading one or more Support Group meetings this month, as they do every month. They will promote the gathering, prepare a topic, set up a room, childproof it if necessary, welcome families, begin to try and help to meet their needs, meet the needs of their own children, and follow up with families, connecting them to a valuable community of parent to parent support--all free of charge to the families.
API is dedicated to making parent support accessible to all families, and this belief is important to API's mission.
So while API nor the Leaders are paid for this support, we are returned with the knowledge of how important and critical this support is, and the difference it makes to parents and children.
And it is important that we pass this insight on to you, the value and importance of this work, as well as all the work that equips our Leaders provided by our volunteers and staff.
Going on 17 years, we want this support to continue but it's not easy. We need your financial support - of any amount - to help us keep our vibrant, lean, and effective prevention organization doing good, life changing work on a daily basis.
In many communities, the support that the API Leader organizes is the only parenting support of any type available. We hope you will please help us continue what our newest Leader, Marissa Aste, of Mother's Circle API, Colorado will be doing, as she joins a long history of Leaders in lifting up parents, fostering secure attachment in children, and creating more compassionate communities. Please make a tax-deductible contribution to API today and be assured it is a strong investment in our children's wellbeing.

Enjoy API Links this month, joining with thousands of families around the world as we read together how we can:
Be the Change as Lysa and Barbara urge;

Continue to Celebrate Breastfeeding this month;

Prepare for API's fundraising auction by creating and contributing items;
Learn more about our mind-body connection with both early development and breastfeeding challenges;
Explore the latest in attachment and custody;

and of course news on API Sleep, Sensitivity, Discipline, and Balance Principles and much more.
Thank you for reading, and for your continued support.
Samantha Gray,
Executive Director

for API Links Editor, Camille North
Please let us know what you like and what could be better about Links.

API is a free enewsletter, dedicated to bringing you information to support you in your parenting journey.
---
---
AP Month... Families at Play!

We're looking for players for the upcoming 2011 AP Month with a theme of "Families at Play: Nurturing Parent-Child Relationships through Play." We invite everyone to get involved in our auction this year so if you're crafty or have access to skills or products to donate to the online auction Click here to make those donations to the 2011 auction. Check out AP Month Central for the other ways to participate and stay tuned for as we add more!
---
What's in Store for You
in Our Store?

Playful Parenting - More than Fun with Larry Cohen is now available for purchase and download. Thanks to our sponsor, the Million Minute Family Challenge!

Please note that items from the API Store that require shipping will not be be able to be shipped the week of August 20 - 28, 2011. Shipping will resume August 29. You may still place orders at any time--so it's a good thing we just received a new shipment of Attached at the Heart!
Thank you for supporting API.

---
Do Well and Do Good...
Support the mission of API and connect with your target audience.
Contact us to help you create an advertising package to fit your message and budget.
---
API is proactively engaged with organizations with diverse missions and activities in order to leverage and expand our work in supporting all parents, children and families to promote secure attachments and strong, positive relationships.
---
Photos by Wilmette Library History
(photo from 1917) from here
and by Thomas Fisher Rare Book Library (photo from 1905) from here.
---
Want to change a life?
You can now apply online
and learn more about
becoming an API Leader!
---
Volunteer with API
Opportunities to further API's mission and learn a new skill - long term or short term positions available. Contact us for more information.
---
Did You Have an Aha! Moment Reading One of These Links?
If so, we couldn't be more pleased to serve you. Help us serve others too. Please consider donating $20, $10, or even $5. API is a non-profit organization and it depends on your tax-deductible donations.
---
Quick Links
---
---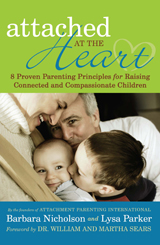 ---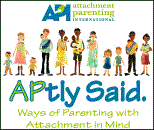 ---
---