AP Month is nearing! Follow the activities, get involved, and let's together generate awareness about AP!

API Links you to...

News on the importance of moms and dads; work still to be done to better prepare for pregnancy everywhere, Africa and Asia too; mama bears; AP Month activities, of course; a new API Live! teleseminar; and the well-being of teens.

Fathers' Presence Linked to Children's Enhanced Intellect and Well-Being
Fathers who actively engage in raising their children can help make their offspring smarter and better behaved.
Believing "Children Are Resilient" May Be a Fantasy
Are people in the United States thriving, resilient, or neither?
Secure Attachment to Moms Helps Irritable Babies Interact with Others
Children with difficult temperaments are often the most affected by the quality of their relationships with their caregivers. New research suggests that highly irritable children who have secure attachments to their mothers are more likely to get along well with others than those who aren't securely attached.
Most of Forbes' Most Powerful Women Are Moms
They control $30 trillion collectively. They're 54 years old, on average. Twenty-nine are CEOs. Eight are heads of state. Seventy-four are list returnees. And 22 are single.
We Knew That: Two Moms Who Have Launched a World of Change - Let Everyone Know and Vote by September 20
Vote (by clicking "Like") for Lysa Parker and then click "next" and vote for Barbara Nicholson, nominees in the "The Moms Who Are Changing Your World" contest at Babble.com! Join with us in saying thank you for founding API! Vote now - voting ends September 20th. This is a quick and easy opportunity to greatly increase awareness about the importance of Attachment Parenting if we put API at the top of the running. Please share their nominations on your Facebook page and Twitter, and let your friends know!
New API Live! Teleseminar with Robin Grille on Peaceful Parenting
Register now for the Monday, September 26th API Live! Teleseminar with Robin Grille. Understanding our children's needs and moving societies toward peace - all in a day of parenting. Submit your questions for Robin. Can't make the teleseminar? Register and receive the mp3 recording after the program.

---
---
The API AUCTION Needs Donations Now,
Won't You Please Help?
Our auction starts in three weeks and only lasts for two, so if you love API, contribute to parent support by making or collecting something you love to our upcoming online auction.
Give support, get support.
Click here to make your donations to the 2011 auction.
Learn more about AP Month here!
---
---
Prepare for Pregnancy, Birth, and Parenting
Instruction for Midwives Lowers Death Rate for Newborns in Zambia
Midwives in first-level delivery facilities received instruction based on the World Health Organization (WHO)'s "Essential Newborn Care Course," which was then passed on from the students to other groups of midwives within their own facilities, who in turn taught what they had learned to the new mothers in their delivery facilities, resulting in a decrease in death rate during the first 7 days of life.
Death Rates in Newborns Remain Shockingly High in Africa and India
Neonatal mortality - deaths in newborns, aged 3 weeks and under - has declined in all regions of the world over the past two decades, but in 2009 more than half of all neonatal deaths occurred in five countries - India, Nigeria, Pakistan, China, and the Democratic Republic of Congo. Furthermore, over the past 20 years, more than 4% of all babies born live in India died during the first month of life.
Psychologists Develop Successful Prevention Program for Postpartum OCD
The birth of a baby can elicit many emotions, from joy and excitement to fear and uncertainty. But it can also trigger unexpected difficulties with anxiety, in particular postpartum Obsessive Compulsive Disorder (OCD).
---
---
Share Your Play Stories with Us!
Submissions accepted for a short time only!
Share your experiences with play in your family!
Submit a short essay or blog post about play to help us celebrate our upcoming AP Month theme of "Families at Play: Nurturing the Parent-Child Connection through Play."
Your story may be eligible for feature in our upcoming AP Month Carnival of Blogs. Event details at AP Month Central.
---
---
Labor of Love: Physically Active Moms-To-Be Give Babies a Head Start on Heart Health
Moms-to-be long have been told by their doctors and baby-related books and websites that staying fit during pregnancy is good for both mother and child. When it was reported a couple of years back that exercising strengthens a fetus' heart control, many pregnant women took heed and hit the ground running, literally. Some signed up for prenatal yoga classes; others found new ways to incorporate low-impact aerobic activities into their daily lives.
Study Hints at How Stress of Domestic Violence Might Be Passed to Unborn Child
Study doesn't show cause-and-effect, but suggests low-stress pregnancies are best.
---
---
API READS
Join us as we read The No-Cry Separation Anxiety Solution: Gentle Ways to Make Good-bye Easy from Six Months to Six Years by Elizabeth Pantley for September and October.
Pantley's book is for every parent who has a child who is six months to six years old who deals with separation anxiety and has received a 5-star rating on Amazon.
"Almost every child suffers some sort of anxiety during their first six years of life. Babies cry when grandparents hold them, toddlers cling to mommy's leg, children weep when their parent leaves them at daycare, at school, or to go to work. This can cause frustration and stress in an already too-busy day and can break a parent's heart. Trusted parenting author Elizabeth Pantley brings you another winning no-cry formula that helps you solve these common separation issues. Pantley helps you identify the source of anxiety and offers simple but proven solutions. In this exciting addition to the series, she ingeniously includes a free 'magic' bracelet inside the book as a special tool for children to feel close to their parents-even when they're not together. This successful method gives anxious children something to remind them their parents aren't too far away-instantly providing them with the comfort and reassurance they need."
---
---
Feeding with Love and Respect
The Cost of Not Breastfeeding
Darcia Narvaez, a professor at Notre Dame and her students put together a blog post for every day of breastfeeding week. Check out the first one, on the cost of not breastfeeding, and their other posts.

Like Mama Bears, Nursing Mothers Defend Babies With a Vengeance
Women who breastfeed are far more likely to demonstrate a "mama bear" effect - aggressively protecting their infants and themselves - than women who bottle-feed their babies or non-mothers.
"Family Day – A Day to Eat Dinner with Your Children" Celebrate This September
The more often kids eat dinner with their families, the less likely they are to smoke, drink, or use drugs. Those kids are also likelier to get better grades in school and have an excellent relationship with their parents, and are less likely to have friends who smoke, drink, or use drugs.
Check out the National Center on Addiction and Substance Abuse (CASA) at Columbia University for more information.

---
---
Learn about Attachment Parenting for Yourself
and Your Family
We have over 25 teleseminars inside our resource library, providing real families - like you - with a way to learn and support yourself about Attachment Parenting for yourself and your family! These teleseminars are interviews of authors who are helping to provide information to the AP Community. Authors that you know and trust ... that you know will provide quality information and support to you. As an API member, you receive a deep discount for these teleseminars! This is a benefit that you just can't get anywhere else for only $35 a month! A portion is tax deductible.
Never participated in one of our teleseminars? Use this opportunity to try out a teleseminar FREE while at the same time benefiting your family with an API membership! With this being back-to-school time, we are offering our new and returning families the opportunity to receive the Judy Arnall teleseminar on school, homework, and bullies FREE for joining or renewing your membership with API. Take a look at the other teleseminars to see what else you can receive a discount on.
This is an opportunity that is less than a night out at the movies!
---
---
Special Section: Breastfeeding Rights

Mom Fired after Requesting Lactation Accommodations
Have you heard about Heather Burgbacher, the Colorado teacher who was fired after requesting lactation accommodations at work? Heather is not alone, as we've heard in other stories like those of Marina Chavez or LaNisa Allen. Yet positive stories of employers' support for breastfeeding employees abound. One mom told us: "I was supported by my employer to have breaks to pump whenever I needed. I had a private room with an outlet, chair and sink...all I needed to provide my daughter milk when I was at work."
Tell Congress to Expand Working Moms' Right to Breastfeed!
Section 4207 of the Patient Protection and Affordable Care Act (also known as Health Care Reform), signed into law on March 23, 2010, requires employers to provide reasonable break time and a private, non-bathroom place for nursing mothers to express breastmilk during the workday, for one year after the child's birth. But this provision only applies to "nonexempt employees" (hourly workers that get overtime pay), and it does not protect lactating mothers from being fired or discriminated against in the workplace.
The Breastfeeding Promotion Act of 2011 includes two provisions that would protect and expand working moms' right to breastfeed by:
- amending civil rights law to protect breastfeeding mothers from being fired or discriminated against in the workplace; and
- extending the existing federal provision to ensure that an additional 13.5 million executive, administrative, and professional employees, including elementary and secondary school teachers, have break time and a private place to pump in the workplace.
---
---
Consistent and Loving Care

Mother-Son Ties Change over Time, Influence Teen Boys' Behavior
Relationships between mothers and their sons change during childhood and adolescence. However, not all relationships change in the same way, and how the relationships change may affect boys' behavior when they become teens.
"These results suggest that successfully adapting to the transitions of childhood and adolescence may require parents and children to maintain relatively high levels of closeness and minimize conflict in their relationships," says study's lead author.
Close Bond with Mom Helps Keep Teen Boys Safe
A boy's relationship with his mother changes as he grows up and the way it changes can affect his behavior when he's a teen.
Boys with Absent Fathers More Likely to Become Young Dads
Boys who grow up without a dad around are more likely to reach puberty later, but father their own children earlier.
Strive for Balance in Personal and Family Life

Knowing Someone Cares Can Make Difference for Teens
In 2008, law enforcement agencies in the United States arrested more than 2 million people under the age of 18, according to the FBI. The best way to address youth crime, experts say, is to get to the heart of the problem - be it substance abuse, family issues or mental health problems.
Teens have lots of distractions and many just want time - time spent with whoever is in their lives that can help them triumph in life.
The Kids Are Not All Right
"When I sit with my two teenagers, and they are a million miles away, absorbed by the titillating roil of online social life, the addictive pull of video games and virtual worlds, as they stare endlessly at video clips and digital pictures of themselves and their friends, it feels like something is wrong.
No doubt my parents felt similarly about the things I did as a kid, as did my grandparents about my parents' childhood activities. But the issues confronting parents today can't be dismissed as mere generational prejudices. There is reason to believe that childhood itself is now in crisis."
API Weeks Principles 1 through 8 Recordings Available Now
Be sure to join Progressive Parenting for interviews featuring all of API's Eight Principles of Parenting, including shows with Lysa Parker and Barbara Nicholson, Lu Hanessian, Janet Jendron, Ann Sinnott, Martha Sears, Molly Henry, Isabelle Fox, and Christy Farr.

---
---
Enter the AP Month Photo Event!
Get us your photos soon! AP Month starts in 30 days!
Help us celebrate our upcoming AP Month theme "Families at Play: Nurturing the Parent-Child Connection through Play." Send pictures illustrating play in your family and get your work seen API publications!
Event details at AP Month Central.

---
---
Trying to Be "Supermom" Can Raise Risk for Depression
But one study finds that working moms are less depressed than their stay-at-home counterparts.
7 Tips for Helping Kids with Fear of Major Storms
When preschoolers and younger school-aged children see images of or experience disasters and large scale storms, it can really frighten them. They live in a world somewhere between reality and fantasy and often have difficulty telling the difference between the two. Here are seven guidelines for raising children when something bad happens in the world.
Youth Well-Being Hit Hard in Struggling Economy
From NPR audio: A new report suggests a group with no vote and very little voice in the public debate on the economy has lost tremendous ground in recent years - the nation's children.

Dear Supporter,

As I write this, I'm staring aghast out my window, watching fierce, angry plumes of gray and white smoke billow across the sky, buffeted by the gale-force winds that have caused this historic fire to leap across major rivers and interstates, enveloping everything in its path. My kids say it looks like Vesuvius erupted.

The woods encircling my city of Austin are ablaze. In the last couple of days, close to a thousand homes have been lost and countless lives have been marked by this tragedy.
Last night I stayed awake all night, listening to reports of where new fires had erupted so that I could drag my family out of their beds to safety if our home ended up being caught in the path of destruction. We're surrounded by trees here - dead, dry, tinder that in past years have been lush and supple.
Some of my friends have fled their homes with only enough time to grab their computer, a change of underwear, or sometimes nothing at all.
Some don't know if they have a home to return to. Others know they don't.

As I raced through each room last night with my camera documenting our possessions - the accumulation of a life - the thought kept treadmilling through my mind, "What to keep? What to leave behind?"
This morning, after a thankfully uneventful night, I asked each of my kids in turn, "What would you take?"
Thinking of the gravity of the question, each of them got quiet and said (some variation of) "each other."
Yes, of course, of course. What next? Well, our pets, Mom. Of course.
Yes, yes. What else? Food. Water. Of course, the necessities.
But, what, I really wanted to know, what mattered the most to them?
They had to think. They got still, eyes darting from corner to corner, searching our home - the only home that any of them can remember - for clues to what are our most valuable possessions. They eventually came up with a few things that are meaningful to them - their musical instruments, their awards, pictures. "But Mom, they're just things. Just things."
What struck me was that they had to think. They didn't make a long list of all their stuff. They didn't rattle off the most expensive things we - or they - own.
It all came down to this. What was the most important thing in their lives? Family. And after all is said and done, that's all that matters.
So take a look around your home. Look at your kids, your partner. See, really see, what's important.
And go hug them - just a little tighter, a little longer. Know that they're looking at you thinking the same thing. You ... this mom, this dad, this child ... are the most important things.
This month we have an amazing collection of articles that will inform and surprise you.
Learn about
- the importance of dads - how they can make your child smarter
- how a close bond with mom makes your child safer as a teen
- how to improve moms' breastfeeding rights
- and how to get involved with AP Month - share your photos, donate to the auction, or write a blog post.

This month we welcome Kayleigh Brewer, of Mother's Circle API, Colorado, to the API Leader family. Welcome!

Camille North,
API Links Editor
Please let us know what you like and what could be better about Links.

API is a free enewsletter, dedicated to bringing you information to support you in your parenting journey.
---
AP Month... Families at Play!

Simon Says: Get Ready for AP Month coming NEXT MONTH!
September AP Month To-Do List:
1. Donate auction items – through September - bidding starts October 1st!
2. Send a blog post – through October 5th
3. Send a photo – through October 5th
4. Check out the fun at AP Month Central!
---
Be sure to visit API's Booth!
---
Visit API's Booth at the 2011 Lamaze Conference!
Can't attend the Conference? Consider the Virtual Conference
---
---
What's in Store for You
in the API Store?

Soothing Slumber:
Infant Massage for Nighttime
by Rachel Rainbolt
---
API Board Members Martha Sears and Janet Jendran are guest speakers at the
September 23-25, 2011
Sea Trail Resort
Sunset Beach, NC
---
API Board Member
Reedy Hickey will speak at
La Leche League Great Britain's National Conference 2011,
October 14 and 15
For registration, hotel, program information and more,
visit LLL GB.
---
Meet Your
Target Audience's Needs...
Support the mission of API and connect with your target audience.
Contact us
to help you create an advertising package to fit your message and budget.
---
API is proactively engaged with organizations with diverse missions and activities in order to leverage and expand our work in supporting all parents, children and families to promote secure attachments and strong, positive relationships.
---
Want to Further API's Mission and Find New Friends at the Same Time?
You can now apply online
and learn more about
becoming an API Leader!
---
API relies on donations to operate and needs more donors. Please make a donation today.
If so, we couldn't be more pleased to serve you. Help us serve others too. Please consider donating $20, $10, or even $5. API is a non-profit organization and it depends on your tax-deductible donations.
---
Photos of children in Ghana by Annabel Syminton (stringer_bel) from here and here.
---
Quick Links
---
---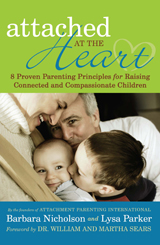 ---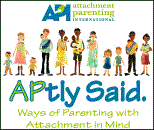 ---
---