The long-range vision of Attachment Parenting is to raise children who will become adults with a highly developed capacity for empathy and connection. It eliminates violence as a means for raising children, and ultimately helps to prevent violence in society as a whole.
The essence of Attachment Parenting is about forming and nurturing strong connections between parents and their children. Attachment Parenting challenges us as parents to treat our children with kindness, respect and dignity, and to model in our interactions with them the way we'd like them to interact with others.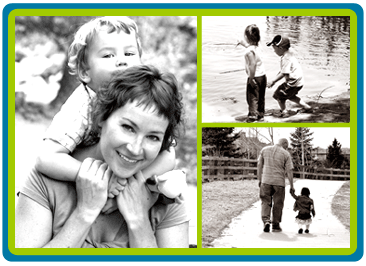 Attachment Parenting isn't new. At its essence, Attachment Parenting is our biological imperative - the source of our most instinctual behaviors. In the last sixty years, the behaviors of attachment have been studied extensively by psychology and child development researchers, and more recently, by researchers studying the brain. This body of knowledge offers strong support for areas that are key to the optimal development of children, summarized below in API's Eight Principles of Parenting.
The following links will lead you to condensed versions of each of the Eight Principles. API Co-Founders Lysa Parker and Barbara Nicholson's book Attached at the Heart delves into API's Eight Principles of Parenting. The book is available in the API store.
Please read the introduction first, as it contains important information that applies to all Eight Principles. If you have questions about applying the Eight Principles in your family, please contact an API Parent Support Group Leader near you or API Headquarters.
See the API Principles in Spanish, in Portuguese, in Hungarian.
API's Eight Principles of Parenting