Finding Support from API
Our mission is to educate and support all parents in raising secure, joyful and empathic children in order to strengthen families and create a more compassionate world.
The simple truth is that when we strengthen families, we nurture and fulfill our children's need for trust, respect, and affection, and ultimately provide a lifelong foundation for healthy, enduring relationships.
API promotes parenting practices that create strong, healthy emotional bonds between children and their parents. For life. So they can take those bonds with them into their adult lives and share them with their children. And their children can do the same, creating a life cycle of compassion and connection.
API provides support to families through the following programs: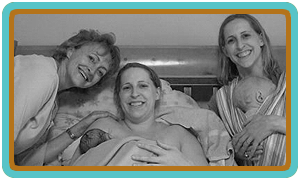 Through education, support, advocacy and research, our principal goal is to heighten global awareness of the profound significance of secure attachment not only to invest in our children's bright futures, but to reduce and ultimately prevent emotional and physical mistreatment of children, addiction, crime, behavioral disorders, mental illness, and other outcomes of early unhealthy attachment.
Attachment Parenting isn't "new". It is in many ways a return to the instinctual behaviors of our ancestors. In the last 60 years, the behaviors of attachment have been studied extensively by psychology and child development researchers, and more recently, by researchers studying the brain. This body of knowledge offers strong support for areas that are key to the optimal development of children, summarized in API's Eight Principles of Parenting.
API also recognizes that in order for us to be successful in our Attachment Parenting journey we need a strong support system for ourselves, our family, our children, and our community. One of API's goals is to help provide this to you so that you can be successful in this journey of empathy and connection. We are always looking to improve our support so please let us know if you have any suggestions by giving us a call at (800) 850-8320 or by emailing our Member Liaison.