The following is a condensed version of this Principle. If you have questions about this Principle or how to apply it to your family situation, please contact an API Leader near you or post your comments and questions to API's forums.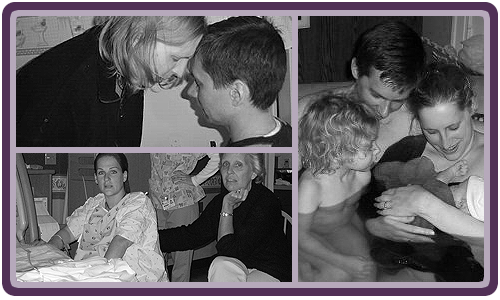 The remarkable journey of new life is a positive, transformative experience. Pregnancy offers expectant parents an opportunity to prepare physically, mentally, and emotionally for parenthood. Making informed decisions about childbirth, newborn care, and parenting practices is a critical investment in the attachment relationship between parent and child. Education is a key component of preparation for the difficult decisions required of parents and is an ongoing process as each stage of growth and development brings new joys and challenges.
When preparing for the birth of a child, it is easy to get caught up in the material things associated with pregnancy, childbirth, and newborn care. Tiny infant clothing, the latest maternity fashions, and baby gear can all be part of preparing for a baby, but the lasting investment of preparation involves becoming informed so that you can create a peaceful, loving environment in which to grow, birth, and care for a new life.
Preparing for Pregnancy & Birth
Reflect on childhood experiences and current beliefs about parenting
Explore parenting philosophies
Work through negative emotions surrounding the pregnancy
Prepare physically for pregnancy; eat nutritious foods, exercise regularly, avoid stress when possible
Explore different types of healthcare providers and birthing options. Consider reading "Ten Questions to Ask" and "Ten Steps" by the Coalition for Improving Maternity Services, and visiting the Baby Friendly Initiative website by UNICEF.
Recommit to a strong, healthy relationship between expectant parents
Educate yourself about breastfeeding
Be alert and physically active during childbirth
Research all aspects of "routine" newborn care, such as bathing, circumcision, eye drops, blood samples, collecting cord blood, etc. Document your preferences and share them with health care providers.
Prepare to have extra help in the first few weeks after birth
Consider a birth and/or postpartum doula
Be prepared with questions to ask should unexpected birth or newborn situations arise

What are the benefits of this intervention, and what are your instincts telling you?
What are the risks and possible outcomes if I choose to do this or if I choose not to?
What are the other options?
How long do I have to make the decision?
Preparation for Becoming a Parent
Continuously educate yourself about developmental stages
Set realistic expectations for both parents and children
Discuss concerns before they become crises
Remain flexible!
Become educated about educational options
Come to terms with your own childhood, seeking professional help if it involved abuse or neglect
Research related to this Principle