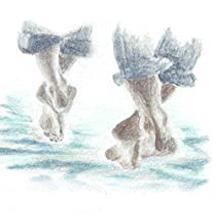 Hear API Co-Founder and co-author of Attached at the Heart Barbara Nicholson and former NBC anchor Lu Hanessian talk with world renowned author of Simplicity Parenting, Kim John Payne in honor of API's AP Month.
To list a few of the nuggets of wisdom that you'll glimmer from this teleseminar are:
Understanding the power of less is so important in our families;
Make sure your base camp of connection with your children is broad and not just based on one thing for our children;
When our kids really act out and we tell them that's not how we do it in our family, we are defining family values;
When our children are little we have to be Governors of the estate by putting limits in place;
and so much MORE!
You can support API's mission and take advantage of the knowledge and experience Ask API Live's special guest by signing up today. Every dollar of your sign up fee goes toward education, support and outreach for parents in need. Once you sign up will receive a link to download the MP3. About Kim John Payne Kim John Payne, M.ED, is the author of the #1 Best Selling book, Simplicity Parenting©. Kim John Payne outlines in Simplicity Parenting© simple, orderly, and effective pathway to simplify four realms at home, which reduces stress on children and their parents, and allows room for connection, creativity, and relaxation. Kim John Payne's message helps families recognize the importance of parental presence, even more so in this day and age when so many pressures are taking the focus away from connected parenting. By listening to Kim John Payne's teleseminar you'll walk away with a renewed focus for yourself and your family.