Psychiatrist & Neuroscience Researcher 
The Child Trauma Academy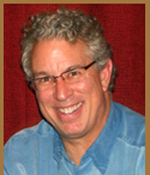 Bruce D. Perry, M.D., Ph.D., is an internationally-recognized authority on children in crisis. Dr. Perry is the Provincial Medical Director in Children's Mental Health for the Alberta Mental Health Board. In addition, he is the Senior Fellow of the ChildTrauma Academy (www.ChildTrauma.org), a Houston-based organization dedicated to research and education on child maltreatment. Dr. Perry has been consulted on many high-profile incidents involving traumatized children, including the Columbine, Colorado school shootings, the Oklahoma City bombing, and the Branch Davidian siege.